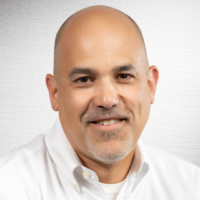 John Prego
Director of Operations
(973) 279-3200 ext. 211

As the Director of Operations, John holds the responsibility of overseeing field operations and project management, ensuring the smooth execution of projects and the achievement of operational goals.
Prior to joining our company, he served as the COO-Director of Operations for a union painting company located in Central New Jersey for over two decades. During this time, he honed his expertise in managing operations, coordinating teams, and driving efficiency.
John holds a B.S. in Construction Engineering Technology from Fairleigh Dickinson University, further enhancing his knowledge and skills in the construction industry. Over the course of his 25-year career, he has held various positions, ranging from a Junior Engineer involved in roadway design for a North Jersey Engineering Company to the Director of Construction, Engineering, and Maintenance for a major department store. These diverse roles have provided him with a comprehensive understanding of construction processes and project management.
Beyond his professional achievements, John enjoys gardening and working outside in his yard. These activities not only showcase his attention to detail but also provide him with a sense of fulfillment outside of work.
As the Director of Operations, John Prego plays a crucial role in ensuring the seamless execution of projects and the overall success of our company. His extensive experience in construction, coupled with his passion for excellence, contributes to our commitment to delivering exceptional results.