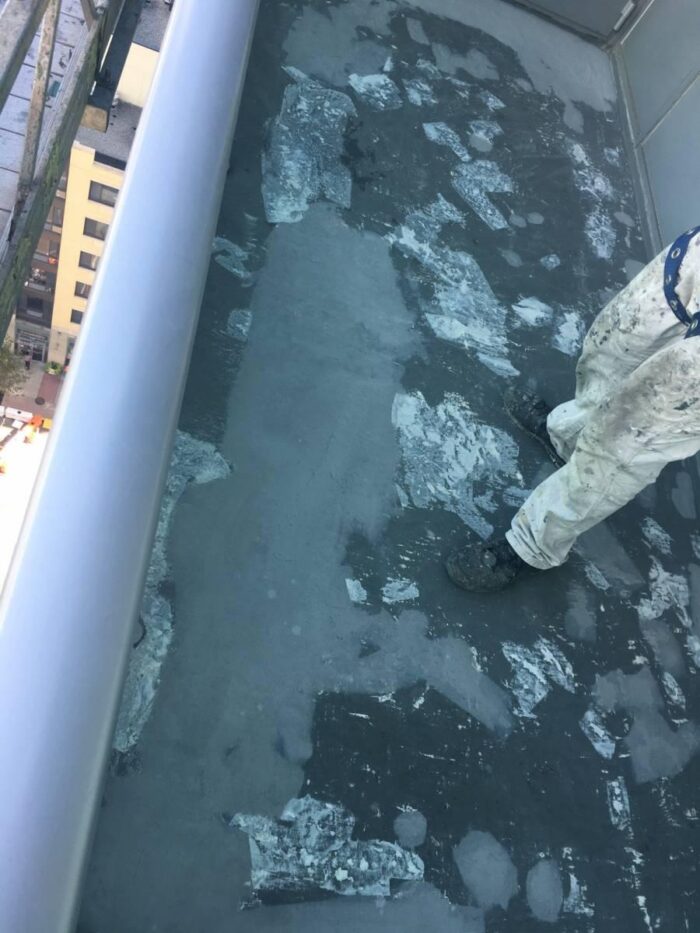 The elements can wreak havoc on exteriors by degrading surfaces, which create hazardous and often costly challenges. Through proper waterproofing maintenance, outside surfaces that are often subject to wind, rain, ice and snow can remain damage-free, emerge from the harshest seasons looking good and last for years to come.
Here at Alpine, we work with a full service suite of products that are specifically designed to protect most exterior concrete and decking surfaces against weather damage, UV radiation, environmental contaminants and general wear and tear. Regardless of the material composition, our expert waterproofing team can inspect your exterior and provide recommendations on the best material and application process to use, saving you both time and money.
Our commitment to perfecting our waterproofing expertise is four decades strong and we are dedicated to providing exceptional surface coating and application services to our clients. Each and every one of practitioners is trained and maintains certifications in areas that span our full suite of offerings.
Give us a call today to talk to one of our knowledgeable flooring and waterproofing experts and to get started on your next exterior waterproofing project!