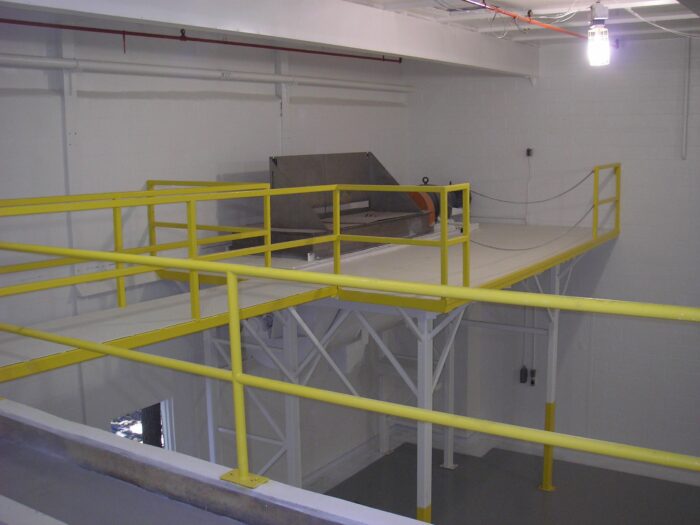 Painting and coating application is only a part of the responsibility.
Pharmaceutical manufacturing and plant maintenance takes place in a highly controlled environment. Shutdowns for scheduled maintenance can have a huge impact on your bottom line. Guard against cost delays by choosing a highly experienced and qualified commercial contractor to maintain your tight time requirements.
Alpine Painting has extensive experience with applying specialized coatings in clean rooms, laboratories and regulated manufacturing facilities; as well as traditional offices and common areas. Our trained "technical applicators" have the knowledge and skill to coat sensitive surfaces with precision. Whether your environment requires low odor/no VOC paint, epoxy floors, flexible/impact resistant wall systems, or electro static dissipative floor coatings, Alpine Painting can meet all your requirements.
Pharmaceutical plants are commonly painted during off-hours or over weekends. Our active crews are efficient at meeting deadlines to ensure little to no inconvenience to our customers' operations.
We have demonstrated our compliance and performance abilities for recent customers including Pfizer, Novartis and Merck-Schering Plough. And, Alpine Painting is recognized for our safety program and maintenance personnel for meeting control and logistic requirements and site protection guidelines.
For over 35-years Alpine Painting has been the reliable paint professional that drug makers count on for advice, technical experience and for quick response to service emergencies. And painting is not all we do. We offer a host of other construction services designed for the active facility manager. Our fit-out and renovation services address the needs of building and maintenance managers for multi-trade projects that need to get done right away.
We know a lot about painting safely and productively in a pharmaceutical plant. Find out more by calling Alpine Painting to arrange a visit with one of our experienced representatives.