Summertime Projects Call For Exterior Painting
Posted Jul 24, 2019 by Dave Scaturro
One thing unites all businesses throughout the East Coast right now: it's exterior painting season! We work in extremely diverse places all year round from high-end commercial properties to industrial painting in confined spaces, we are equipped and passionate about every project we work on.
Our teams are currently scattered across the Tri-State area dividing and conquering our customers' painting, coating, and maintenance needs while the summer sunshine is available.
Our Most Popular Exterior Maintenance Services
These are the most in-demand services right now!
Exterior Painting & Waterproofing
Vertical Joint Caulking
Rust Grinding & Coating of Structural Steel
Sandblasting & Abrasive Blasting
High Performance Flooring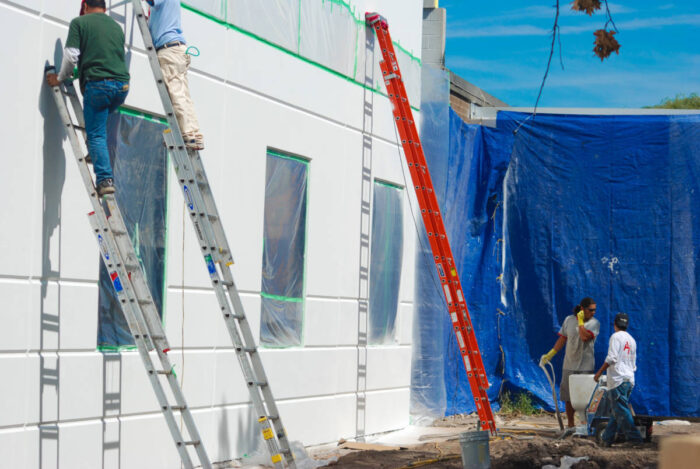 It Pays Catching Exterior Decay Early
We know that this time of year is also a busy season for many of our customers. It can be easy to push off your maintenance projects, often unwittingly creating a larger problem that will require more time and resources to remediate down the road.
Routine maintenance is by far the most cost-effective strategy!
And remember, paint is about more than just refreshing style. We can help you protect your exterior surfaces, shielding against UV damage, moisture intrusion, pests, leaks, lost efficiency, interior damage, and more!
We Will Work Around YOUR Scheduling Needs
The Alpine Painting and Sandblasting team is large enough to meet any scheduling demands, and we can work around your operations. Exterior painting, repairs, and maintenance really shouldn't/can't wait, and our summer schedule is filling fast. We recommend that you contact us today to discuss your needs.